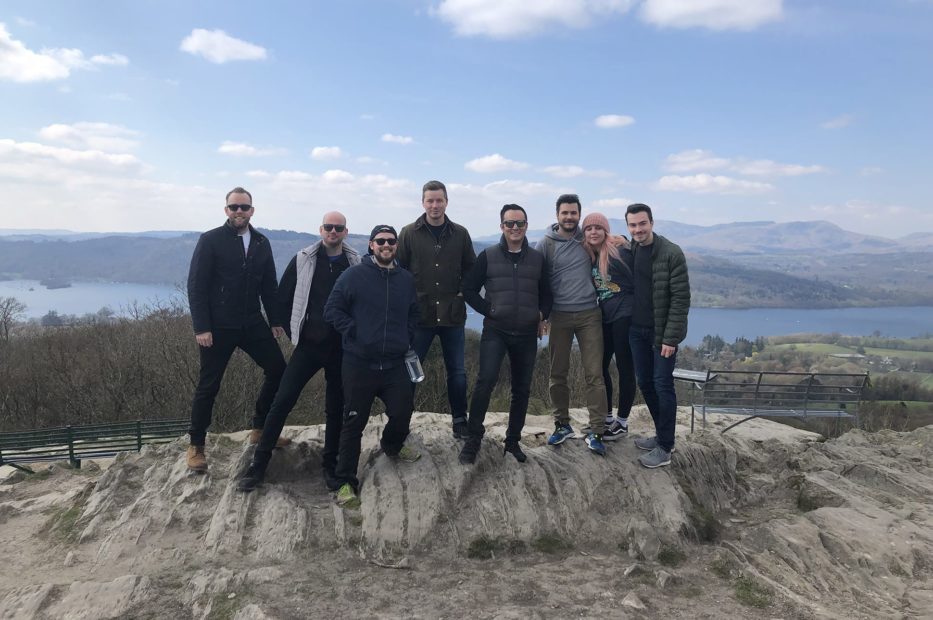 ---
Friday 12th April started off with bacon butties and a few games of Call of Duty before we set off to the Lake District for a fun-packed weekend of walking, eating, drinking and Go Ape.
What better way to thank everyone for all their hard work over the last 12 months? We've pushed the team really hard over the last couple of years actually, we've introduced a tonne of new systems and processes and fine-tuned our proposition. All the while, the team have stood strong, producing some of our best work so we really wanted to use the opportunity to say a huge thank you.
So back to the exciting stuff. We arrived at the Macdonald Hotel & Spa, smack bang in the middle of Bowness-on-Windermere, at around 11:00 and managed (luckily) to check straight into our rooms.
The weather was surprisingly great so we didn't waste any time on getting started with the activities. Andrew and Emily had planned a walk up to Orrest Head, a short walk from Windermere village and let me tell you, the views from the top didn't disappoint!
Sooner than expected we were back in Windermere having a spot of lunch (and a drink or two) at The Lamplighter Dining Rooms. If you're ever in Windermere and fancy a spot of lunch we'd highly recommend this place (the burgers were epic!). We slowly worked our way back to Bowness via a handful of quirky little drinking establishments and finally made it back just in time to start getting ready for the evening's event – a reservation at 18 Ash Street Restaurant in Baha. The rest of that night's antics are a bit blurry!
Saturday was our main day for activities and luckily we'd managed to book them all for the afternoon to give ourselves some time to recover from the alcohol poisoning! Just after lunch we made our way from Bowness across to the other side of lake Windermere and headed for Go Ape at Grizedale. First up, Segways in the Forrest, which I have to say was great fun! It was the first time on a Segway for many of us so as you can imagine there were some very funny moments, even a couple of near-death experiences but what happens on tour stays on tour!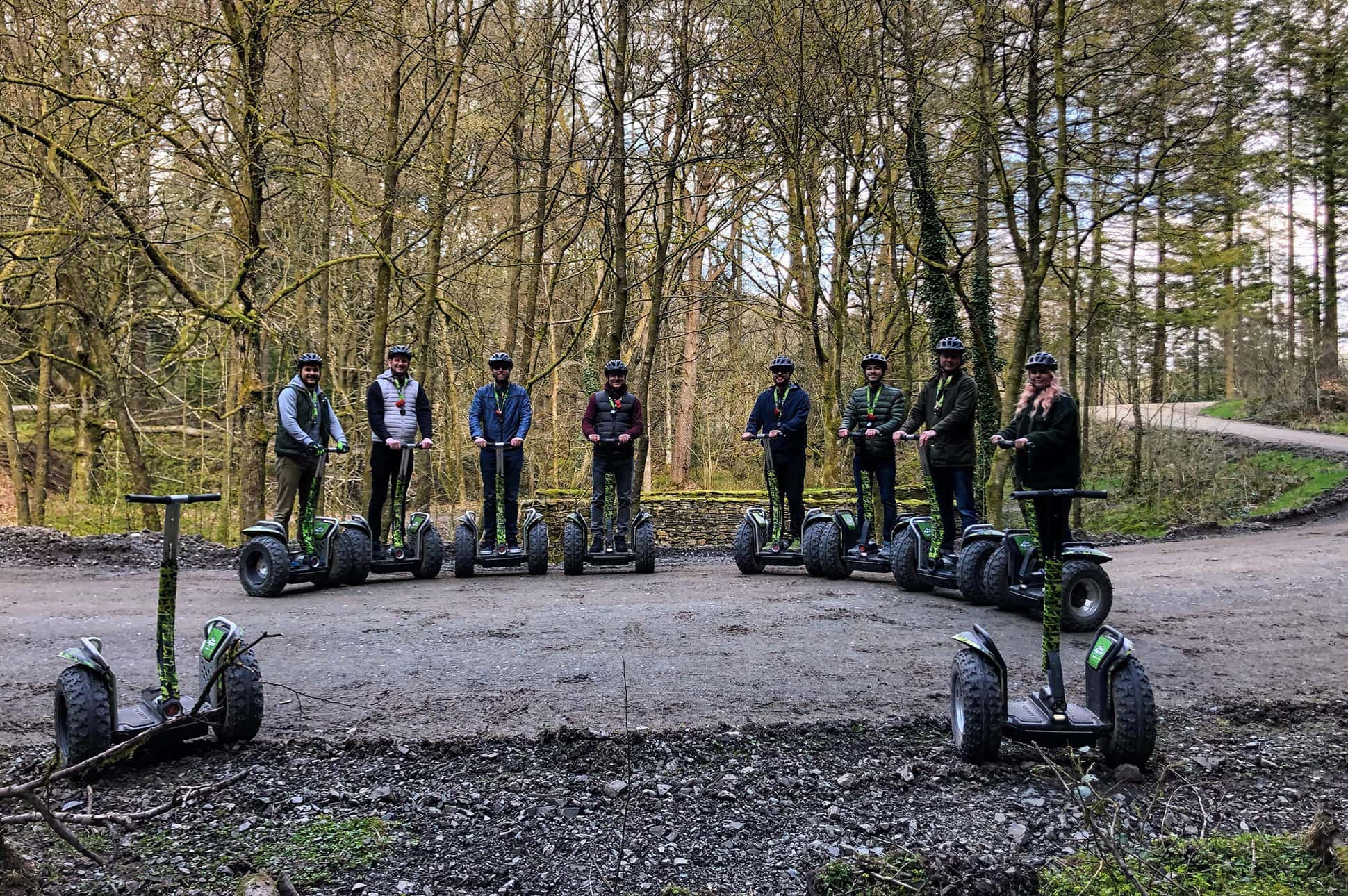 Our final activity before heading home was an epic Zip Trekking adventure that took almost 3 hours! If you've never tried this you really have to get yourself to one, it really is as fun as it looks!
We've set the bar now for next year! Whatever we do we'll be sure to tell you all about it. Over and out…