A new digital approach for a world-class intellectual property firm
Digital branding, Website, Email & Video production.
HGF
HGF is one of Europe's largest firms of Intellectual Property specialists, offering a fully integrated IP solution that is virtually unique. Over 190 patent attorneys, trademark attorneys and IP solicitors combine their skills across 24 offices in seven European countries, growth in recent years has certainly been extensive.
Having identified some issues, HGF were looking for an agency that understood the complex challenges involved and could translate their vision into a new digital-first brand. Our task was to help them create an effective new strategy for the modernisation of their website and email marketing.
As with all projects of this size and complexity, we started with Gravity®, our proven framework for creating game-changing digital strategies.
HGF's objective was brand consistency across all channels, a big challenge for an organisation of this size. To align more closely with their core values, a complete overhaul of the entire digital presence was required, including a website redesign with a custom built attorney profile builder and a hugely improved search facility as well as the creation of 15 easy to use email templates with over 50 different reusable modules, all fully responsive.
We also created a comprehensive digital BrandHub to house both brand guidelines and usable assets which now ensures a consistent use of the brand through all of HGF's 24 locations, as well as aiding HGF with some video production and setting up podcasts.
The new BrandHub has provided access to all the latest brand assets and guidelines for the whole company, allowing individuals to utilise these services quickly and easily – at the click of a button.
And, thanks to the new workflow of the attorney profile builder, administration time has been drastically reduced. Previously, processes were done manually, involving a constant stream of time-consuming checks between legal and marketing teams across every branch. Attorneys can now complete their own profiles and gain approval before the information goes live on the website, which saves 100s of hours each month.
Furthermore, since 1st April, HGF have sent over 200 emails using their new templates, and have seen a huge gain in their internal time and resources. The amount of time it now takes to create beautiful email campaigns has halved, and the task can now be done by any member of their marketing team due to how flexible and simple the templates are to use.
---
---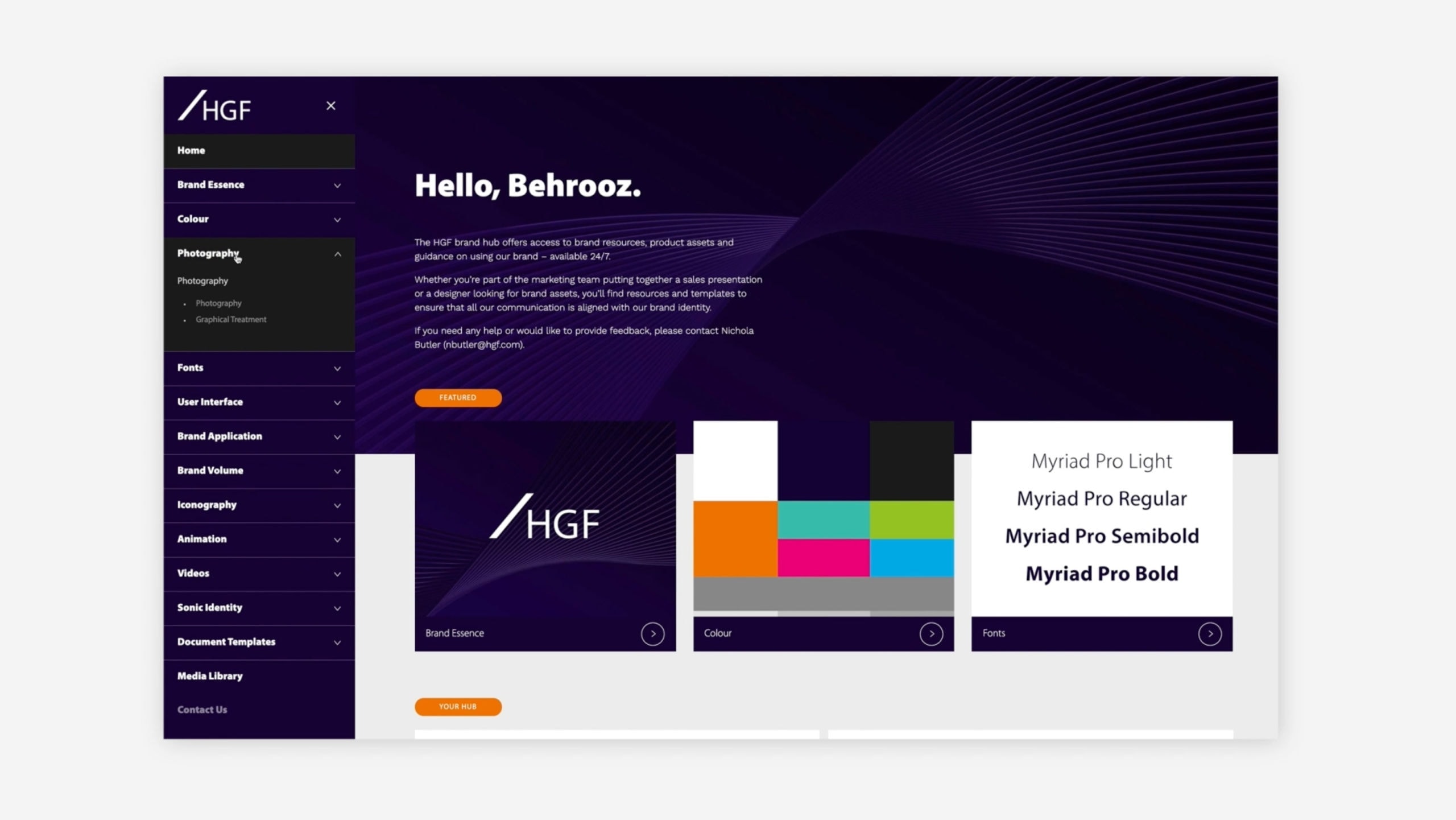 ---
---
---
---